Get the Right Counsellor, First Time
WOMEN MEN COUPLES FAMILIES

YOU

TH
OPEN during Lockdowns
IN PERSON AND ZOOM SESSIONS AVAILABLE
Phone NOW (03) 9707 3009
or M (0401) 300 635
For counselling that works, contact leading counsellor Tracey-Leigh Davey and her team at More Than Mediocre.
With a solid reputation and hundreds of word of mouth referrals, you can trust you've come to the right place.
Tracey-Leigh is the most trusted and highly sought after counsellor in the area, with clients travelling long distances to see her. Also an author and presenter, she is a true expert in her field and offers a wealth of wisdom and support to overcome emotional and external obstacles and challenges in life.
Her team now consists of three amazing counsellors who receive her ongoing support to be sure that they deliver the same stand out quality of service that her clients have come to love and expect. So you can be sure to get the right counsellor, first time.
With remarkable insight and over 24 years experience in a wide range of issues, Tracey-Leigh provides valuable mentoring and training to her growing team of counsellors - helping them to be the very best they can be. It's the very best of care for them, which equals the very best for YOU.
When you call to book with one of Tracey-Leigh's team, it will be with THE most genuine and effective counsellors available.
Call Today, places are limited, so don't delay.
"Because today is not a dress rehearsal for life. This is it, this moment, this day... this is all we have.
So stop waiting for tomorrow and start living a life you love today."
- Tracey-Leigh Davey -
Enter your details for a Call Back
Here are some of the testimonial stories our clients shared as a tribute to Tracey-Leigh when she celebrated 21 years as a Counsellor in 2018
(03) 9707 3009 or (0401) 300 635
From Tracey-Leigh:-
"So, you've tried counselling before and not got the results you were looking for?
Sadly, that happens. Happily, it does not happen at More Than Mediocre!
If you commit to an outcome, so do we.
No matter what the issue, we will work with you effectively to achieve the results you desire - even if you don't know what that is yet!"
Don't keep wondering when you're going to be happy
- Pick up the phone and call NOW -
Or contact us online
and one of our team will call you.
Phone or SMS (0401) 300 635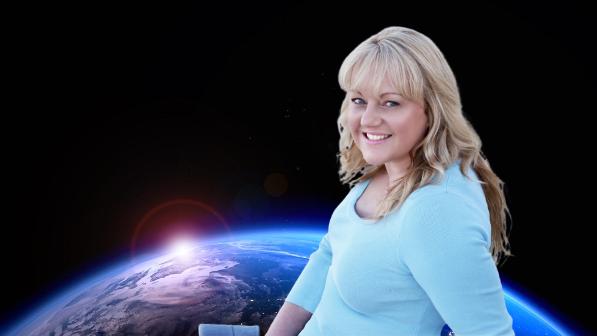 Phone (03) 9707 3009 or(0401) 300 635
"Absolutely brilliant, I am serious! Thanks a million, Tracey-Leigh, you are gold."
Female client, aged 47 (2009)
"We had relationship counselling with Tracey-Leigh and it helped us so much - and so quickly that I was amazed. We resolved some major conflicts and now we feel more in love and are so much better at listening and communicating with each other that we hardly ever argue at all!"
Female of couple, aged 27 & 34 (2009)
"When I first came in for couples counselling, I was very angry and overwhelmed. I felt really safe and understood and really enjoyed the process. Now we are equipped to cope and have a really good relationship, much better than I imagined possible."
Female client, aged 28 (2012)
"I'm doing fantastic and have been rising ever since. I often say to friends, "Oh, Tracey-Leigh told me this or that," and your wisdom still resonates with me now. I've since been enjoying life and made the changes I spoke with you about and just wanted to say thank you so much for all your help when I needed it most. It was the steps I needed to get that door shut and I couldn't be happier now. I'm so very lucky to have had your support."
Female client aged 31 - 2018
"I've seen a lot of counsellors - over the years - and you've had more impact, in a shorter amount of time, than all of them put together. Thank you. You are very good at what you do."
Male client, aged 45 (2017)
"When we attended marriage counselling with Tracey-Leigh, my wife and I were on the verge of separation. During the weeks that followed, I began to see my wife differently, and myself too. Tracey-Leigh really connected with us and she helped us to connect with each other again. I wouldn't have believed it was possible back then, but we are really happy. It's not perfect, but then again, I no longer expect it to be and that has taken away a lot of the pressure and left us both free to really enjoy each other again. Thanks Tracey-Leigh. I've no doubt I'd be singing a completely different tune if it wasn't for your help."
Male client, aged 33 (2009)
"I never thought I would feel happy in such a short time. I'm so grateful for your help. I feel so much more in control of my life now. Someone could throw a brick at me and it wouldn't hurt me!"
Male client, aged 24 (2013)
"Thank you so much for all the help you have given us this year. We are getting along much better and I am realising what's possible. You have made such a difference in our lives - in my life. I only wish I had found you years ago. Thank you."
Female Client aged 41 of Couple 2013
The Right Choice for a Counsellor
Phone (03) 9707 3009 or (0401) 300 635
"I literally do not believe I would have got through that time without you. You truly are god-sent. Thank you so much for your amazing support, for your words, for your belief in me, for helping me to believe in myself - for everything. I still hear your words in my head guiding me!"
Female client, aged 30 (2013)
"Thank you for all your support and guidance this past year. Your sessions have helped me so much and your extra time and effort is really appreciated. I could never thank you enough!"
Client aged 27 of Berwick (2014)
* More Than Mediocre * * The Best Counsellors * * Cranbourne East *
"We would like to thank you for all your help over the past months, you have really helped us to change our lives around".
Couple aged 28 & 30 - 2014
"What a year. Thank you so much for everything you have done for me. You really are a gift to my life."
Female client, aged 34 (2014)
Counsellors Cranbourne Relationship Counsellor Cranbourne Marriage Counsellor Cranbourne Couples Counsellor CranbourneIndividual, Marriage and Relationship Counsellors Cranbourne and surrounding suburb

s