More Than Mediocre
OPEN and In-Person
(Zoom Sessions also available)
Call now to book with one of our counsellors in Cranbourne East today - or attend via Video Link Up from anywhere!
Ph: (03) 9707 3009 or

M: (0401) 300 635
or complete our contact form below
2021 CHRISTMAS AND NEW YEAR PERIOD
- JUST CALL or SMS and leave a message on our mobile number
Reception WILL be operating remotely over the holidays so simply call or SMS our Reception Mobile (0401) 300 635 and leave a detailed message
Calls and messages will be returned within 24 hours (except weekends & public holidays) and we have a counsellor available for appointments right through the holiday period.
Open Monday to Friday
After Hours Session Times are available Mon-Thurs evenings
All Sessions By Appointment Only
26 Corrigans Road, Cranbourne East, 3977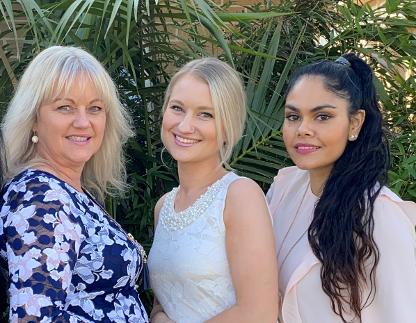 We're Here For You
OPEN and In-Person throughout Lockdowns
As an essential service, we remain open and in-person to support your emotional and mental health needs. Book and attend in person or via Zoom from the comfort of your own home.
Confidential and Professional Counselling in a warm and welcoming environment.

How do you know we can find you the right counsellor, first time?
The team is managed by a highly respected, experienced specialist counsellor with over 24 years industry experience - and Tracey-Leigh is NOT your average text-book counsellor! She has a real gift with people and has trained with some of the world's top speakers and thought leaders of our time and is known for creating break-through moments and lasting change. Her counsellors have to meet specific criteria that is essential to creating trust and connection including being warm and down to earth - as well as having been through their own pain, heartbreak and difficulties in life. This is key - and means that you will be with someone who is highly relatable and who truly "gets" what it takes to heal and recover from pain and trauma and move on in life. Each of her counsellors are then closely mentored by Tracey-Leigh to develop their instincts, gifts and abilities as well as receiving ongoing monthly training to ensure their continued growth and development. This background support, wisdom and insight gives them a special edge when relating with clients that you won't get just anywhere - and - although you'd almost definitely be right at home with whoever you see here, Karleigh is also qui
te brilliant at matching clients to counsellors, in just one phone call with

them.
At More Than Mediocre, our name is our code.
For the Best Counselling Available - Contact the Team You Can Trust
Call or SMS Reception on
Ph (0401) 300 635 or (03) 9707 3009
"After finally gaining the courage to do something about my marriage issues, I rang Tracey-Leigh. My wife left me after our first session, which ripped me in half. Little did I know at the time, it would turn out to be the best thing for me. I wasn't being myself, wasn't happy and was run down. It simply wasn't living. I know for a fact that if my ex had continued to participate it may have worked out. This was out of my hands though. So I was left dealing with issues of a failed marriage, caring for 3 boys in 50/50 shared care, work commitments, money issues, stress of divorce and legal battles. Tracey-Leigh, month by month turned everything around, one thing at a time. I now see her as a friend who helped me through the hardest time of my life and occasionally still helps me now. I actually enjoy going to see her to get tips on my new life as a single dad with three boys. I guess she's now my life coach. Any advice from me - Don't leave it too late people, sometimes a bit of professional help is well worth your dollars and getting outside of your comfort zone."
Male client aged 31 of Upper Beaconsfield, V ictoria
"I wanted to write a short note of appreciation. My sessions with you (on and off) over the last 2 years have been so valuable. With your expertise, guidance and supportive counselling, not only has it made a huge difference to my intimate relationships, but given much insight into all of life. Thank you for making a difference. My partner and I are going strong. I/We are learning so much from the tools you gave me. Thank you." [Tracey-Leigh]
Female Client aged 48 of Black Rock, Vic
"You have guided me though my darkest hours and lowest moments. It's been a long bumpy road but there is light at the end of the tunnel. I would not be here if it wasn't for your support and guidance." [Tracey-Leigh]
Male Client aged 45 of Nar Nar Goon
Tracey-Leigh The Counsellor South Eastern Suburbs Counsellors Cranbourne East Counselling Cranbourne Relationship Counsellors Cranbourne Couples Counselling Cranbourne