The More Than Mediocre Team
Tracey-Leigh Davey
Director and Business Owner, Tracey-Leigh became known for providing high impact counselling and effective strategies for creating lasting change. Her down to earth and unique style puts people at ease immediately, allowing them to quickly and fully engage in the counselling process to facilitate healing, create greater awareness, find peace and achieve positive measurable life change. It is this reputation that grew her solo practice into the 4 person team that it is today.
Tracey-Leigh brings a wisdom acquired not only from her professional training and practice but also from her own life experiences as a woman, wife, mother, ex-wife, step-mum and business manager. She has a real gift with people and is lucky enough to have found a perfect niche to utilise it.
Although Tracey-Leigh still has 1:1 clients, most of her time is now spent developing programs, running group events and supporting her amazing team. Her greatest desire is to impact larger numbers of people and impart her knowledge to others in order to support them to implement permanent, life changing results. Her counselling staff are all personally mentored by her, receiving regular debriefing and coaching sessions to constantly challenge them in developing their skills and intuition. She also stays on the edge of new findings and runs full training days for her team each month. Tracey-Leigh is passionate about sharing her wisdom and supporting her team's growth to bring out the best in them, so that the clients can reap the rewards and have complete confidence that Tracey-Leigh's counsellors are the very best to be found.
With more than 22 years experience working up close and personal with people who have shared with her their deepest struggles and innermost thoughts and feelings, Tracey-Leigh has gained a wealth of knowledge and insight and can draw out and identify issues quickly. She is innovative, instinctive and solution orientated and her authentic approach delivers outstanding outcomes and break-through moments, a practice that is contagious within her staff team, as they learn and develop their craft with her at the helm.
Tracey-Leigh is someone who is truly making a difference. She not only inspires - she empowers and equips people to live a life they love, a life that is definitely - More Than Mediocre.
To learn more about Tracey-Leigh's journey - Read her Personal Story HERE
Phone Us on (0401) 300 635 or (03) 9707 3009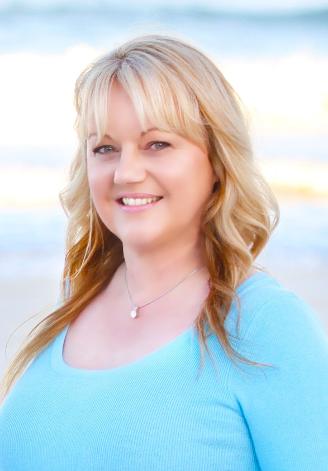 Tracey-Leigh Davey - The Counsellor -
Specialist Counsellor Author, Speaker, Mentor
& Business Owner
Client testimonial:-
"Thank you Tracey-Leigh. I seriously don't know where I'd be without you. You just get me. You've been so amazing, not just for me but for our whole family. I don't know how you got to be so wise but I am so grateful for the way you have been able to help us all through everything. We've come so far because of you."

Female client (47) of family with husband (50)and two daughters (17 & 21)
Karleigh Phillips
Karleigh joined the MTM team in 2014 as Receptionist and PA to Tracey-Leigh and has since moved into the role of Relationship and Life Coach as well as being our Office Manager. Karleigh has a warm, friendly disposition, loves people and brightens up the office with just her smile alone. She has the perfect skill set for this role, with a background in counselling and office administration as well as undertaking part time studies in counselling. Karleigh truly shines when working with individuals and couples on relationship behaviours, communication skills, understanding personal boundaries and identifying emotional blocks. Her ability to implement effective strategies and stimulate powerful mindset shifts with clients is remarkable, stemming from a wisdom and experience that is well beyond her years.
Karleigh receives Tracey-Leigh's input, direction, and professional supervision on client sessions, and is very intuitive. She is naturally empathetic, quick to identify issues and has a unique gift for supporting clients to expand their realm of possibility and to see what is truly possible for their lives. She uses a host of tools to support and help clients learn skills, make distinctions, gain faith and confidence in themself and others and find the courage to implement the steps needed to make their vision a reality - and her clients love her for it!
A mum of two young girls, Karleigh balances her family life with her work and study commitments and fully understands the challenges faced by young families - as parents and as a couple. She works easily with couples and families to support a deeper connection and improve communication and understanding between them and she has the strength and instincts to challenge clients to go deeper and also to support them through intense moments of pain and heartbreak into relief and reconciliation.
As Tracey-Leigh's daughter, Karleigh has grown up with the influence of her mother's teaching, insight and guidance throughout her life and has been involved in outreach activities and the counselling industry from a young age, but don't think that means she has not experienced her own personal challenges in life, such as learning to deal with her estranged and anger-challenged father from a very young age and to adjust to new members in the family, just to name a few. Karleigh has now trained under, and worked alongside Tracey-Leigh for over 5 years, growing her understanding of life, people & relationships and developing her own unique gifts. In fact, Karleigh has lived practically her whole 25 years of life "in training" for this role. She is now Tracey-Leigh's right hand and 2IC, working alongside her at all of her events and workshops and ensuring that all of our clients are well supported in every way.
To book a session with Karleigh, contact us on 0401 300 635 or enter your details on our CONTACT page.
A Video chat with Karleigh is COMING SOON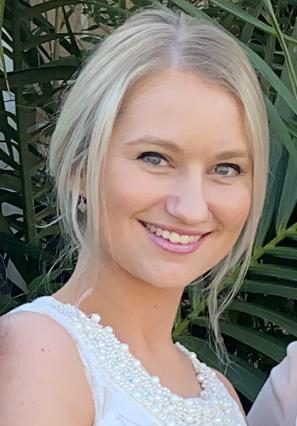 Karleigh Phillips (26)
Relationship and Life Coach
Youth, Adults, Individuals, Couples and
Families ages 16-39
Client testimonial:-
"You have been amazing, thank you so much for all your help and guidance, you've been the biggest support. You are so good at what you do."
Female aged 29 of Frankston - [Karleigh]
Prianka Mehzabin
Prianka joined the MTM counselling team in October 2014 and is Tracey-Leigh's longest serving counsellor. Counselling is a role that Tracey-Leigh knew almost instantly that Prianka was born to fill. Prianka is kind and caring and her genuine and supportive nature helps clients to immediately relax in her company. Tracey-Leigh loves the way she listens, thinks and relates to her clients with such empathy and warmth - and that she is so intuitive and effective, achieving amazing outcomes with clients.
With great instincts and a real gift with people, Prianka is not only highly qualified, she has the natural ability to engage with clients and couples and put them at ease, creating a lasting bond with them. She is extremely popular with clients, many of whom have written wonderful testimonials. (See NB: below)
With a background in Social Work, Prianka is experienced in a wide range of issues with diverse groups of people and cultures. She is insightful, reflective and genuine and her skills have continued to advance during her years here at More Than Mediocre - and Tracey-Leigh trusts her inexplicitly.
Prianka works well with men and women, couples, young people and families and supports clients through whatever issues they may be facing, issues such as conflict, relationship struggles, grief and loss, separation, blended families, anger, confusion, loss of direction, adolescent & behavioural issues, parenting, stress, anxiety and depression.
As a daughter, sister, student, worker, wife and mother, Prianka has experienced her own life struggles. These have resulted in a deep understanding of people, emotions and pain that has deepened her empathy, wisdom and trust in her clients to overcome pain and find the light on the other side of our darkest moments. She uses this to help others explore and express what they are feeling, identify needs, heal from past hurts and connect with others.
To book a session with Prianka, contact us on 0401 300 635 or enter your details on our CONTACT page.
Get to know Prianka more by listening to her video chat with Tracey-Leigh, right here on the page.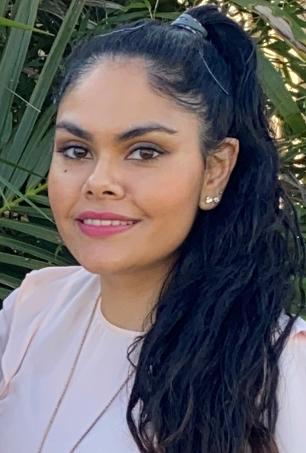 Prianka Mehzabin (36)
Counsellor

Individuals, Couples, Youth and Families
"I always wanted to be a counsellor, it's what I trained to do and I'm so grateful that I get to do this and be there for clients every day, and to Tracey-Leigh for trusting that I would be a great fit here. It's so nice having Tracey-Leigh there to guide us, she's just so naturally insightful, and just knows - she just knows! And she makes me feel really confident. I love all the clients and couples, of all ages, and supporting them through whatever obstacles or difficulties they are experiencing. Tracey-Leigh says I'm a natural, and I hope that's true but what I do know for sure is that I've really got to know myself better since working here and my skills and intuition are constantly growing and improving".
- Prianka Mehzabin -
NB: Prianka is always seeking to grow and develop herself further and as such, after almost 10 years break from formal studies, she is currently completing the final phase to become a fully registered psychologist. Unfortunately, due to the requirements of AHPRA (Aust'n Health Practitioner Regulation Agency) we are unable to publish client testimonials for Prianka during this time and so have had to remove them from our website. Once Prianka has completed her final phase, we will be able to re-publish her client testimonials on our website - along with any new ones. Please rest assured - there are many!!
Call More Than Mediocre NOW for an appointment with one of our specialist counsellors in Cranbourne East and start creating a life you love TODAY
(0401) 300 635 or (03) 9707 3009
Counselling Cranbourne Counsellors Cranbourne Relationship Counsellors Cranbourne

Tracey-Leigh Davey Counsellors Berwick Counsellors Cranbourne East Counselling Berwick Counselling Cranbourne East Relationship Counsellors Cranbourne East Couples Counselling Cranbourne East
Counsellors Cranbourne East Relationship Counsellors Cranbourne East Marriage Counselling Cranbourne East